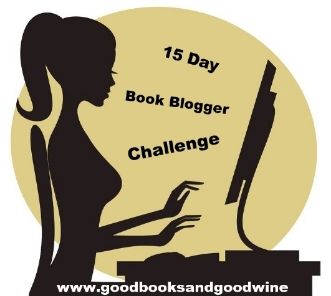 I came across this awesome idea on
Good Books and Good Wine
. The 15 Day Book Blogging Challenge. April came up with these awesome bookish exercises to get our creative juices flowing, to remind us why we blog in the first place and for fun!
I've been so busy lately and I've been out of town so I feel that my blog has been seriously lacking. Truth be told, it's been hard to get back in the swing of things. When I saw this Challenge, it lit that blogging flame again. The nice thing is, you don't have to do all 15 challenges. Just do what you can. You also may want to visit the other participating blogs and see what they have to say.
For complete details please visit the starting post
HERE
.
Describe one underappreciated book EVERYONE should read.
Memory and Dream
by Charles de Lint. I bet that fans of the author really like the book, but I feel like in the blogging world, this author is very underappreciated. I've tooted his horn quite a few times, but alas, no one has come forward to tell me that they tried one of his books and loved it.
Memory and Dream
is an Urban Fantasy. de Lint wrote UF before the genre was even named (well practically) and is oftened called the Father of UF. His characters are relatable and likeable and his writing is gorgeous. It's better than gorgeous. The story is about an artist, Isabella, who receives a letter from an old friend. The thing is, that friend is dead. The letter opens up old wounds and tragedies that Isabella must face. You see, Isabella has a unique magic and her wand is her paintbrush. I don't want to give too much away, but I urge everyone to read this book and anything by this author. Charles de Lint doesn't write the hyped up Urban Fantasy (not that there is anything wrong with many of the UF's on the shelves today, some of them are awesome...but you know what I mean) with a heroine who has superpowers. His books are about regular people who come in contact with the magical and mysterious, who realize that there is more to this world than meets the eye and he does it in such a believable and approachable style.
Have you ever heard of Charles de Lint? What book do you love that you wish *everyone* would read?