First of all, big thanks to Midnyte Reader for letting me to do a guest post! You=awesomeness.
So, Halloween's almost here! Do you have a costume? Did you see some costumes of, say, characters from books, that were just plain hilarious? Or strange? I've got a collection of some
interesting
costumes of book characters, and here they are*:
www.superherocape.net



BAAAABY!!!!! Enough said.
www.bedandbreakfastnetwork.com



Nope. Not a competitive family at all.
McCall's Costumes



Did someone check her credentials? She doesn't seem to enjoy this job very much. I'm worried about the kids, that's all.
www.costumecraze.com
Whoa, whoa, CRAZY eyes there!!!
www.costumesupercenter.com



I can see it now: "Tinker Bell and her flight to evil", coming 12/21/2012
www.marthastewart.com; www.thing1andthing2costumes.net
The resemblance is shocking.
www.activityvillage.co.uk



If I may say so, Hagrid, your beard is quite posh!



www.bestcostumesforkids.com



May zee fos bee weh you.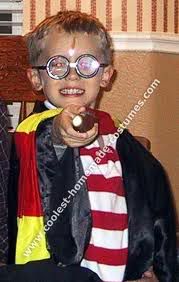 You... knew this was coming, didn't you?
www.twilightcostume.org
HA! Betcha didn't see THAT one coming. I think he's saying, "I AAMMM EEEEDWAAARDDD."
Okay, just because I'm not evil enough to leave you with that terrifying picture, here-
Heehee.
HAPPY HALLOWEEN!
*All commentary are solely of my opinion, and are not issued or meant in a negative/offensive manner. Also, I own none of these pictures, which is why the link of where I found them is stated beneath or on each picture unless the picture is used multiple times, in which I only included the link once.
Thank you Julianna for joining Halloween Hootenanny and sharing those costumes. I really like Thing 1 and Thing 2. Please visit Julianna at
The Reviews and News
!